Description
You will receive a link to download the software + Activation file.
Lifetime Activation.
90 Days Money back guarantee.

For Windows.
With its range of sophisticated plug-ins such as the innovative Steinberg SpectraLayers Pro 7 and Celemony Melodyne 5 essential, SOUND FORGE Pro 15 Suite sets new standards in the field of audio.
THE FIRST CHOICE FOR PRODUCERS, AUDIO ENGINEERS AND SOUND DESIGNERS. SOUND FORGE Pro has been the tool of choice for ambitious audio editing for over 25 years. Version 14 offers powerful tools for professional recording, editing, mastering and restoration. SOUND FORGE Pro lets you achieve maximum quality results at the highest level of technology.
Recording Multichannel audio recording at the highest level of quality With SOUND FORGE Pro 14, record audio on up to 32 channels in resolution up to 64-bit/768 kHz. The 64-bit audio engine allows for the ultimate stability and lowest latency. Create crystal-clear recordings from your vocals, instruments or podcasts in astonishing sound quality.
Audio editing Maximum precision SOUND FORGE Pro 14 is one of the most powerful audio editors to have ever been developed. Cut, edit and enhance audio files with the highest position and at the sample level. A massive range of professional editing tools enables you to customize your sound and shape it exactly the way you want.
Mastering Excellent sound results Master your audio material using advanced mastering tools and a range of intelligent high-end effects based on DSP algorithms. Optimize loudness of your recordings and achieve crystal-clear sound that's specially optimized for streaming and CD results.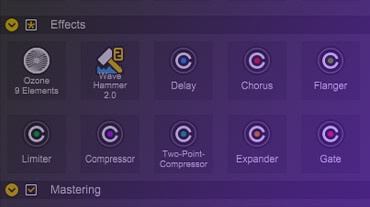 Instant Action
The Instant Action window lets you access frequently used functions in seconds. This saves you time when you're searching for functions in the menu. This interface offers a clear overview and you have all essential tools and functions to hand.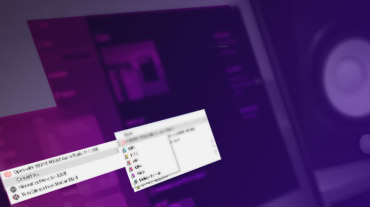 Windows context menu
Perform basic tasks by right-clicking on the system button in the Windows context menu without even needing to open SOUND FORGE Pro. This helps you save a ton of time and simplifies your workflow.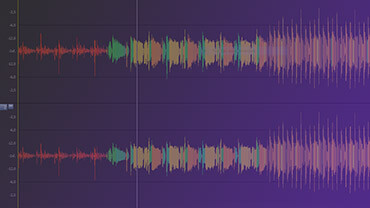 WaveColor
Succinct waveform coloring with WaveColor allows you to orient yourself in a project and offers an enhanced overview of all tasks. You can identify pitch and sound characteristics according to their color and saturation level.